Join our mission to connect people to jobs they love
Becoming Rave-Worthy
At SmartRecruiters, it is our mission to become the most rave-worthy workplace in the world. By building a team of talented, curious and passionate people who know progress over perfection is the path to innovation and success, we're here to change the recruitment industry forever.
Hear from Lehua, our SVP of People
Best Places to Work Awards
We're delighted to announce that SmartRecruiters has garnered four accolades from Comparably in 2023! Recognized for our exemplary work-life balance, generous benefits, robust compensation, and notably content team members, these awards underscore our steadfast commitment to cultivating a fun and rewarding work environment for our entire team.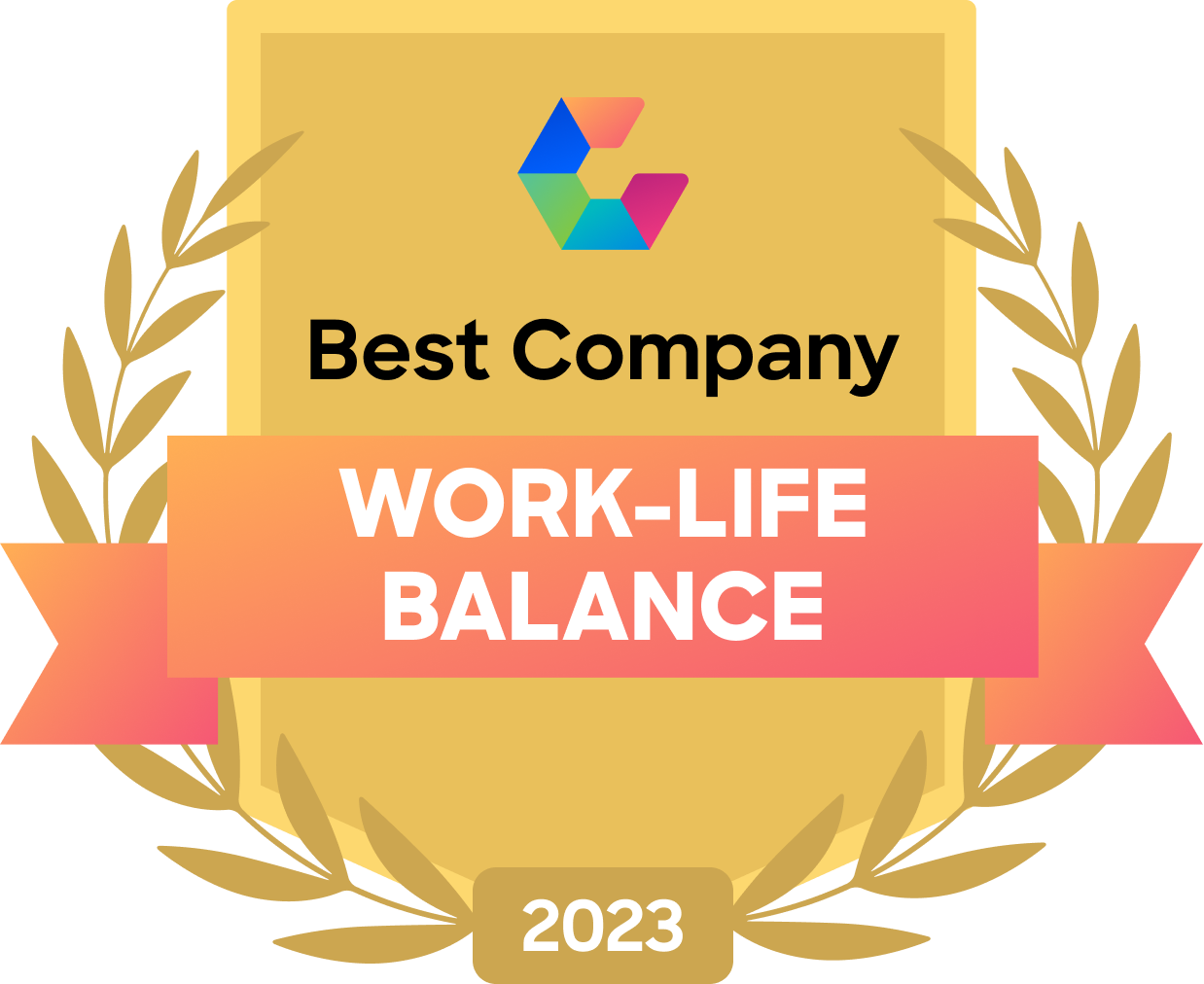 Best Company Work-Life Balance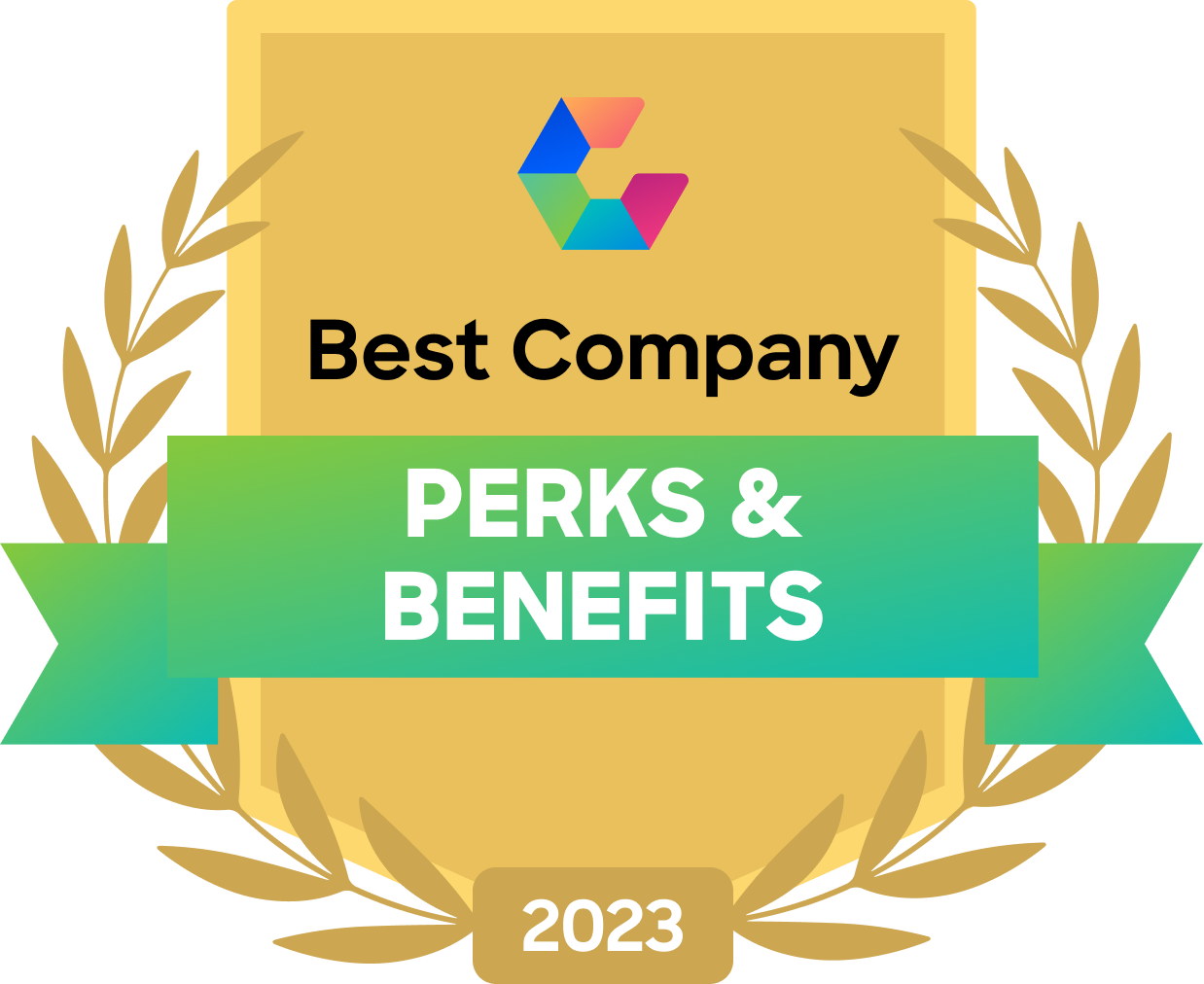 Best Company Perks & Benefits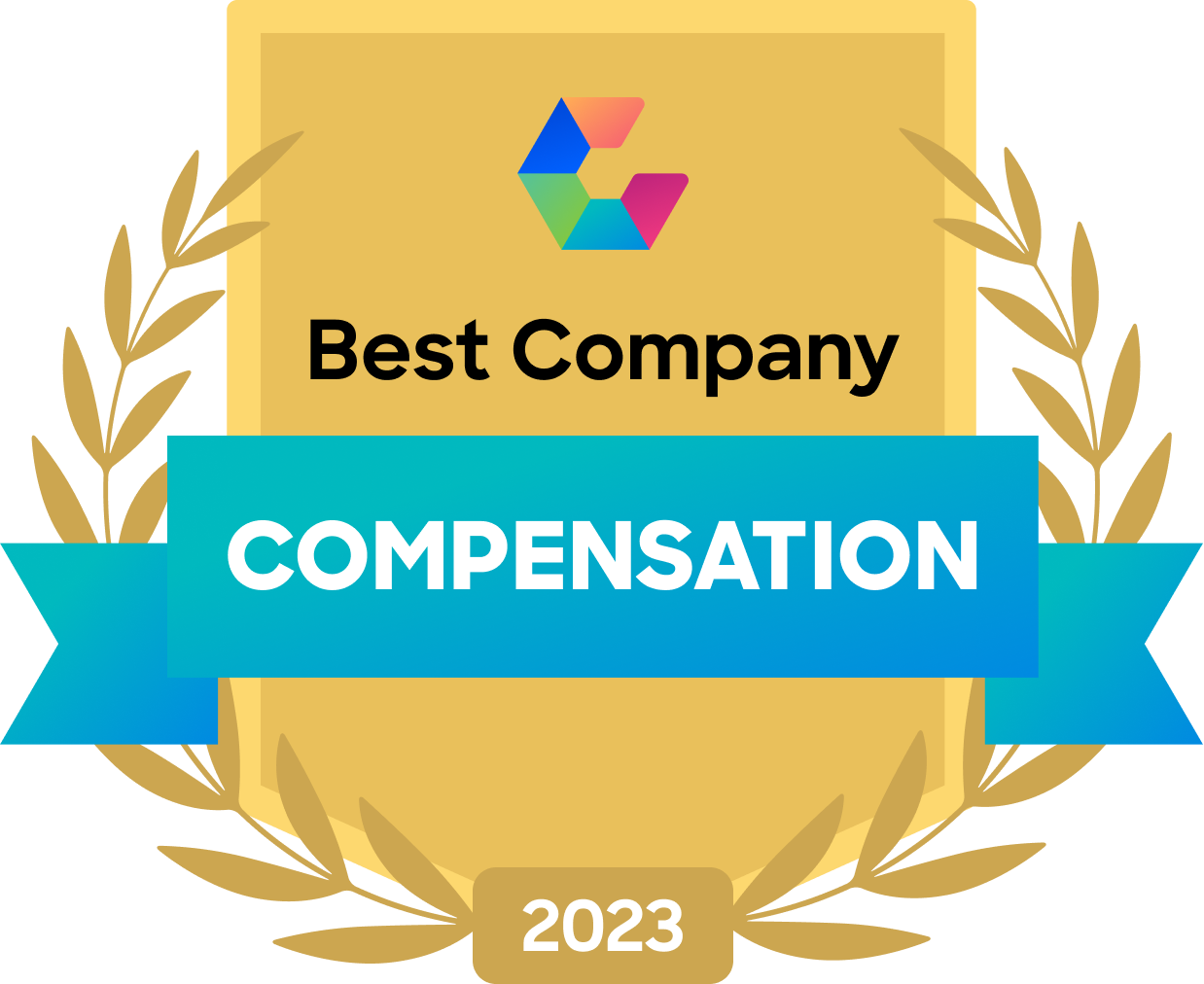 Best Company Compensation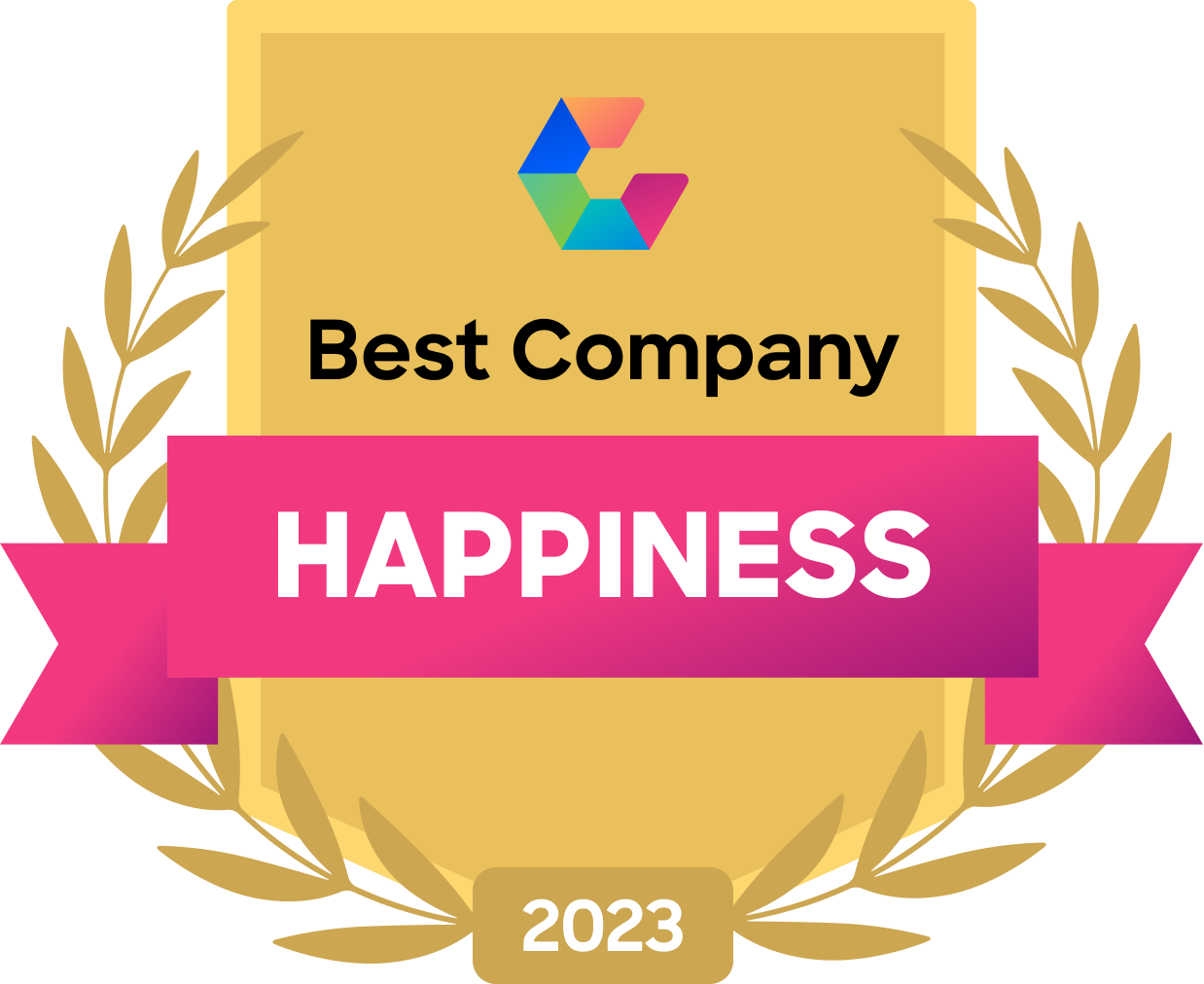 Happiest
Employees
Explore SmartRecruiters Culture

Our Values
To achieve our mission of connecting people to jobs they love, we hire people who believe in and embody our values.
We win and lose as a team, act as the CEO of our jobs and strive for continuous improvement with an emphasis on making an impact. As a new team member, these four areas will be critical to your success at SmartRecruiters.
Read More
Our Investment in You
As a people-first organization, our priority is your well-being - physically, mentally, professionally, financially and socially.
We don't just offer perks and benefits; we provide you with access to the things you need to live and work in a way that inspires you to show up for yourself and others.
Read More
Our World as Our Workplace
The future of work is here and at SmartRecruiters, we believe work is what you do, not where you go. It's with that in mind that we provide you with the flexibility you crave by being flexible in where you work.
Whether you choose to work from your home office, local coffee shop or one of our global hubs, you'll have access to the tools and resources you need to be successful in your role.
Our Commitment to DEIB
Cultivating a diverse and inclusive culture goes beyond simply embracing our differences and extends into everything we do.
By hiring diverse teams and creating a sense of belonging throughout our organization and within our global communities, we aim to change the conversation and inspire action.
Read More
Life at SmartRecruiters
Impact
Regardless of what role you are in, you will make an impact on the tech platforms and innovation we're building to connect people to jobs they love.

Grow
You will gain knowledge, skills, and experience that align to your personal and professional development aspirations.

Expand
You will collaborate with our most valuable asset, our people, all around the world to achieve greatness #AsOne.
Connect
Your interaction with others will range from daily Slack chats to our annual company retreat and more, so you feel connected and included.
Our People, Our Stories

Grow With Us
SmartRecruiters is a people-first organization, and every employee is critical to our success.

As we continue to grow and accomplish our mission of connecting people to jobs they love, we will do it together. Every person has a story to tell about their journey here. Will yours be next?
Living Our Values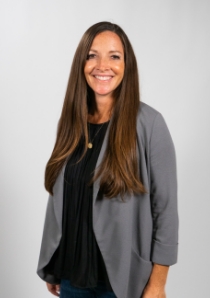 Meet Nicole
Meet Nicole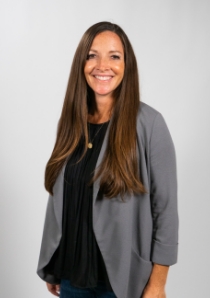 "I've been at SmartRecruiters for 7+ years and what drives me are the continuous opportunities. Coming from Change Management Consulting, the people component is important to me.

At SmartRecruiters, I am empowered to build something and then see it come to fruition and continue to be successful! This is not common, but that entrepreneurial spirit is within all of us. I am proud of what we have and continue to achieve as an organization!"
Nicole Hammond, Sr. Director, Global Service Delivery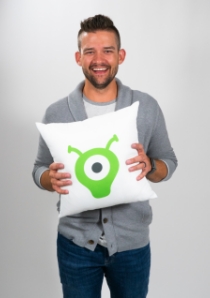 Meet Jared
Meet Jared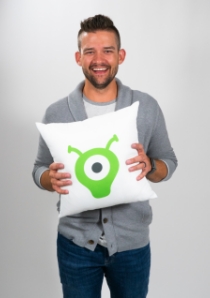 "Working for SmartRecruiters has been the most fulfilling part of my career journey. I am consistently given opportunities to grow, stretch and act as the CEO of my job, which is one of our core values. It has been most rewarding to see the work I do have a direct impact on the company and our customers' ability to deliver hiring success."

Jared Best, Practice Director - Hiring Success

Read about life at SmartRecruiters
Read about Life at SmartRecruiters
No matter what career path you choose, you'll play a critical role in our mission to connect people to jobs they love.

Get a first-hand look at what that means by reading stories about the recruitment challenges our teams are solving on the SmartRecruiters careers blog!
Read more
What You Can Expect During the Hiring Process
Apply & Review
Submit an application or join our Talent Community if you don't know what role would be best for you. A recruiter will review your details based on a variety of criteria.
Get to Know You
Candidates of interest will be contacted to speak with a recruiter. From there, those qualified will have an opportunity to interview with the business and may be asked to complete an assessment.
Decision & Communication
If you are the right person for the role, you'll receive an offer. For those not selected, we will close the loop and encourage you to set up job alerts for future consideration.
Offer & Onboarding
You will receive full details of the offer, including our competitive compensation and benefits package. Your Recruiter will outline what to expect during your onboarding so you'll be set up for ultimate success at SmartRecruiters!
What We Expect from Our People
Our commitment to our people and culture is our top priority, and we strongly believe that starts with who you hire. Hiring success drives business success and we want to ensure the people who join SmartRecruiters understand what is expected so they can bring their whole self to work. Does this sound like you?
Prioritize people over process
Do what you say you will do
Believe in making the impossible possible
Bring your authentic self to work
Be transparent even when it's difficult
Don't think outside the box, get rid of the box
Be collaborative and candid
List #1
Articles You Might Like

SmartRecruiters Celebrates Comparably Award Recognition for Workplace Excellence
Summary
At SmartRecruiters, we believe in "hiring without boundaries." Our vision is simple: make hiring easy, transparent, and efficient. We also believe in creating a people-first workplace, with our compan
Read more 10 years at SmartRecruiters
Summary
Over 10 years ago a colleague came to me with information about a startup in Silicon Valley with a great vision to help people find jobs. At that time, I had dreamed about joi
Read more


Supporting Employees' Mental Health
Summary
As a Strategic People Partner at SmartRecruiters, I spend a majority of my time enabling people managers and their teams to be the most effective they can be. If we want people who are inspired and re
Read more

Making Mental Health a Priority Every Day
Summary
Every year, millions of people across the globe are faced with some element of mental illness. It affects individuals, families, communities and organizations, and it is estimated that workplace stres
Read more

Living Our Values at SmartRecruiters
Summary
When companies talk about their mission and values, it can be difficult to tell if they're just well-intentioned words or if they actually resonate with their customers and employees. At SmartRecrui
Read more

View all
Don't see what you're looking for?
Let's connect.
We are looking to connect with curious, passionate, and global-minded people.
join our talent community