SmartRecruiters Celebrates Comparably Award Recognition for Workplace Excellence
At SmartRecruiters, we believe in "hiring without boundaries." Our vision is simple: make hiring easy, transparent, and efficient. We also believe in creating a people-first workplace, with our company values driving our culture and embodied in our employee experience programs. We're thrilled to share that our commitment to creating a positive work environment and fostering employee satisfaction has been recognized by Comparably, a leading workplace culture site.
Out of tens of thousands of companies evaluated on Comparably over the past year, SmartRecruiters has been honored in the following categories:
Happiest Employees
Why do some of our team members stick around for a decade? Dive into the stories of employees who've spent 10 years with us and find out why they're still beaming: get to know Michal's story and Mateusz's story
Best Company Compensation
Want to be a part of a company that values fair and competitive compensation? See for yourself what opportunities await at SmartRecruiters.
💼 Browse our current job openings and join our team!
Best Company Perks & Benefits
We've got some great benefits that our team loves. Want to see what they are? Check out our list of benefits here!
Best Company Work-Life Balance
Balancing work and life ins't just about time - it's about mental well-being too. Curious about how we prioritize mental health every single day? Read our article: "Supporting Employees' Mental Health".
We're thrilled to be recognized through these Comparably.com awards - because they are based on feedback from our own team members. They shared their experiences working at SmartRecruiters, showing how much we care about our work and each other.

Our Vision and Mission
The journey of SmartRecruiters began with a straightforward goal: to help businesses secure the talent they need to thrive and to assist individuals in finding jobs they love. The world of recruiting can often feel fragmented and outdated, making it challenging for both hiring managers and candidates. We've all felt the frustration.
But what if there was a solution? A world where discovering exceptional candidates is seamless, where expressing interest in roles is straightforward, where hiring teams can effortlessly collaborate, and where recruiting resources are just a click away. That's the world we envisioned. And that's the world we're building every day with our Talent Acquisition Suite.
If you're passionate about redefining the recruiting landscape and want to be part of a team that values innovation, collaboration, and the mission of "hiring without boundaries," we'd love to hear from you. Explore opportunities to join our global team
.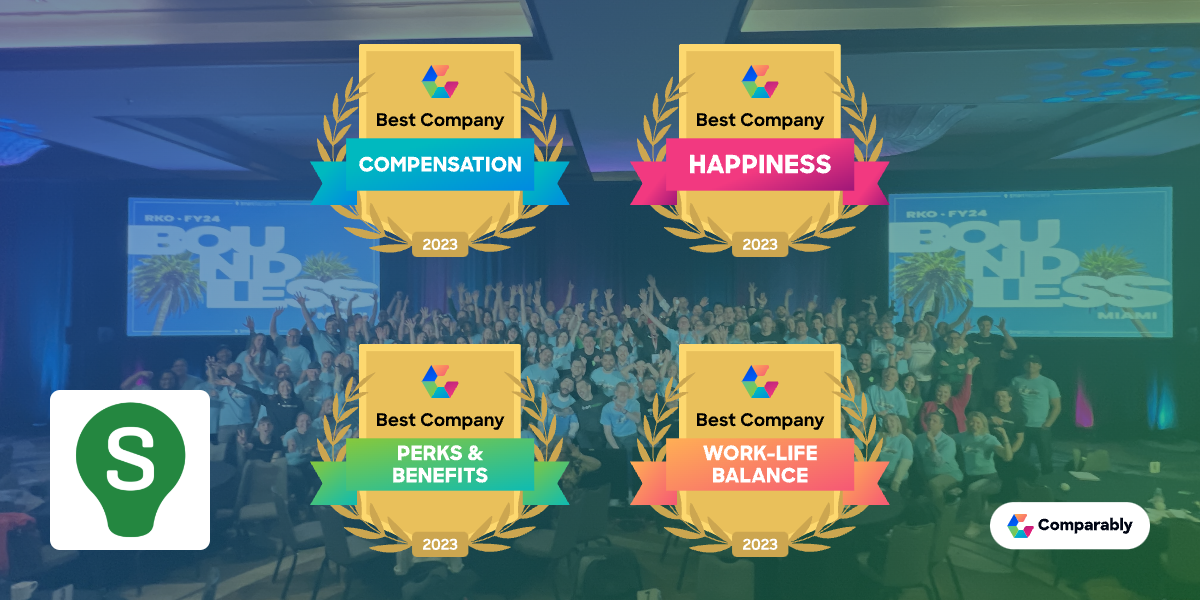 Receive articles like this
Receive articles like this
List #1
Jobs you might be interested in
List #1
Working at SmartRecruiters

10 years at SmartRecruiters
Summary
Over 10 years ago a colleague came to me with information about a startup in Silicon Valley with a great vision to help people find jobs. At that time, I had dreamed about joi
Read more


Supporting Employees' Mental Health
Summary
As a Strategic People Partner at SmartRecruiters, I spend a majority of my time enabling people managers and their teams to be the most effective they can be. If we want people who are inspired and re
Read more

Making Mental Health a Priority Every Day
Summary
Every year, millions of people across the globe are faced with some element of mental illness. It affects individuals, families, communities and organizations, and it is estimated that workplace stres
Read more

Living Our Values at SmartRecruiters
Summary
When companies talk about their mission and values, it can be difficult to tell if they're just well-intentioned words or if they actually resonate with their customers and employees. At SmartRecrui
Read more

View all
List #1
Jobs you have shown an interest in