10 years at SmartRecruiters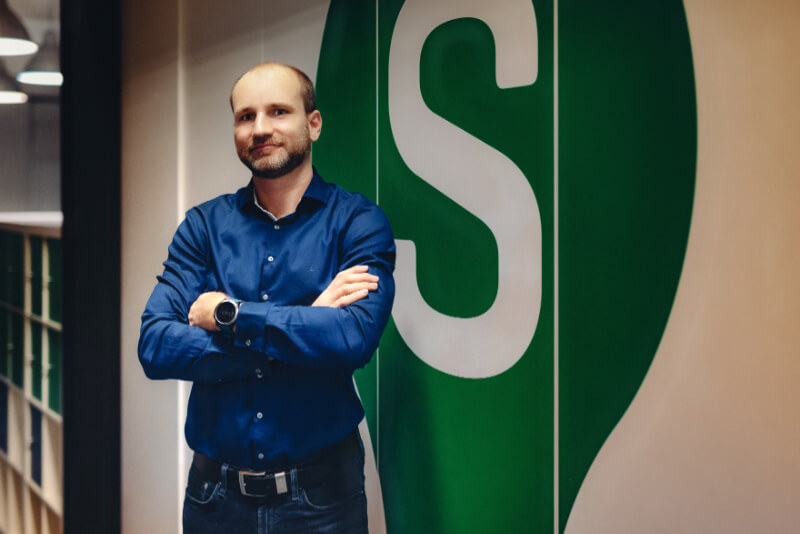 Over 10 years ago a colleague came to me with information about a startup in Silicon Valley with a great vision to help people find jobs. At that time, I had dreamed about joining a new early-stage venture and working to make it successful. It felt like my dreams were coming true! And that's how it all started.
From Engineer to Leader
I joined SmartRecruiters as a Software Engineer and stayed in this role for five years, eventually growing into more senior-level roles. Then, I pivoted to the leadership track. It felt like an entirely different profession, despite working with the same people, and on the same type of projects.
Collective development
Through the years, SmartRecruiters grew rapidly. I started by managing a single team and now I am leading the entire Internal Engineering function. I manage the platform, help to navigate the architecture, and provide input for the technical roadmap. The Internal Engineering Platform can be perceived as the foundation for the SmartRecruiters software that is built for and used by our customers. The ability to efficiently deliver direct customer value is truly boosted by such a foundation in the first place. In simple words, our customers are the SmartRecruiters' product and engineering groups.
Shared time, shared vision
In the beginning, we operated almost like a family. On one hand, we were working from scratch on fulfilling the vision of our founder, Jerome Ternynck, to make hiring easy. On the other hand, we were having a lot of fun. Throughout the years we expanded rapidly and developed into a structured company, Our culture promotes hard work and encourages support. The strong vision of the company played a big part from the beginning. I understood the purpose and believed it not only was coherent, but meaningful as well.
Challenge accepted, challenge overcome
At SmartRecruiters, I feel that I can grow, learn something new, and be challenged. Innovation happens constantly. And while there are challenges, there's also a comfort zone within which I know I am being supported with whatever is ahead of us. I feel inspired to grow, develop, and resolve issues.
Making an impact
At SmartRecruiters, we are really working for our users. We are holistically moving in a specific direction to help people find better jobs and to help companies find great candidates. One notable aspect of what drives this is the involvement among employees. Their willingness to work hard and produce as much impact as possible is truly inspiring.
Values that go well together
Additionally, the values at SmartRecruiters make sense as a whole. But to choose one, #Impact truly resonates with me. We really are a customer focused company. If we can deliver better, bigger, and greater impact to our customers, we will find a way to do it!
By Mateusz Grabowski
Senior Director, Platform Engineering & Reliability
Receive articles like this
Receive articles like this
List #1
Jobs you might be interested in
List #1
Working at SmartRecruiters

SmartRecruiters Celebrates Comparably Award Recognition for Workplace Excellence
Summary
At SmartRecruiters, we believe in "hiring without boundaries." Our vision is simple: make hiring easy, transparent, and efficient. We also believe in creating a people-first workplace, with our compan
Read more Supporting Employees' Mental Health
Summary
As a Strategic People Partner at SmartRecruiters, I spend a majority of my time enabling people managers and their teams to be the most effective they can be. If we want people who are inspired and re
Read more

Making Mental Health a Priority Every Day
Summary
Every year, millions of people across the globe are faced with some element of mental illness. It affects individuals, families, communities and organizations, and it is estimated that workplace stres
Read more

Living Our Values at SmartRecruiters
Summary
When companies talk about their mission and values, it can be difficult to tell if they're just well-intentioned words or if they actually resonate with their customers and employees. At SmartRecrui
Read more

View all
List #1
Jobs you have shown an interest in